Content
News
Page 6
Retro Gaming Youtubers Covering the Konix Multisystem
15th February, 2022: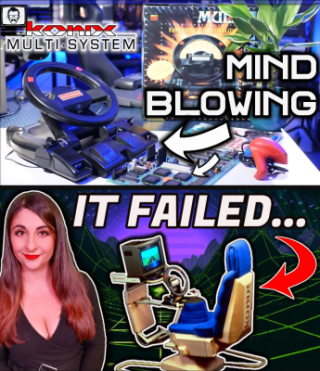 Lady Decade and Nostalgia Nerd's videos about the Multisystem are well worth watching as they present the information in an enjoyable and engaging format. They have taken a lot of the information gathered here and transformed it into a more immediate experience.
Both Youtubers have their own unique presentation styles, so you can choose which one you prefer to watch, or even watch both for a comprehensive view.

Nostalgia Nerd's video

Lady Decade's video
Video links fixed (mostly)
15th February, 2022: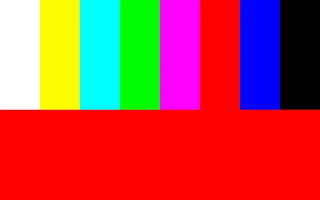 It's been a very long time... yes, I'm very aware of that!
However, there is some good news in that some of the videos on the website have been restored so you can view them again. Because of Lady Decade and Nostalgia Nerd's recent videos about the Multisystem, it's a shame that anyone who came to the website would have seen it full of dead links. Hopefully most of those videos are back and the ones that are still dead are probably external videos that I'll need to check on.
Sorry for the 7 year absence...
Watch the Konix Emulator being developed - Live!
17th January, 2019: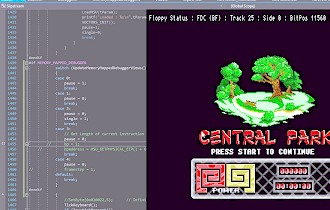 Lee is going to live-stream his emulator development on Twitch on Sat 19th at 1pm GMT.
He's re-familiarised himself with the current state of the emulator and has been working on getting the MSU revision of the Slipstream chipset running so that Robocod can play.
The Retrosaurus Konix Multisystem Podcast
27th February, 2018: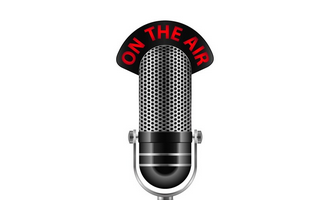 Dan and Mark, the Retrosaurs, discuss their interest in the Multisystem in this episode of their Podcast. I think they capture both the zeitgeist and continuing sense of crushing despair at the failure of this machine very well.
Although not very much has happened regarding the Multisystem in the 2 years since I last posted, it's clear this machine grabs you and never lets go. It's going to be hard to explain this to later generations with any credibility, and although I'm using emotive language with my tongue firmly in my cheek to write this post, it's true that it was important to young gamers then, and that void was never really filled.
While I'm here - it's a good opportunity to say that I'm still alive (yay!) and that I'm still open to contributions of news, information and leads relating to the Multisystem. However - as it stands, I do think I've exhausted every possible line of investigation and talked to as many people as I can to fill these pages. It's probably unlikely that there's much more to be found - but never say never eh?
If there are any more developments of any kind - rest assured, you'll see them here.
New Interview: Kevin Ayre formerly of O.D.E.
28th January, 2016: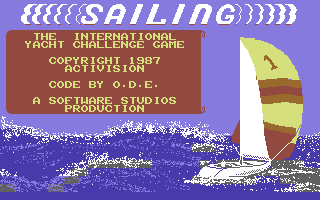 In this new interview I talk to Kevin Ayre, a programmer who was tasked with porting the ODE sailing game to the Konix Multi-system. Read it here
In the interview he shares his memories of the Konix dev-kit, the excitement around the machine and his experience as a young programmer straight out of university mixing with the great names of games programming at the time.
David Perry and Konix? (Unfortunately not...)
28th January, 2016: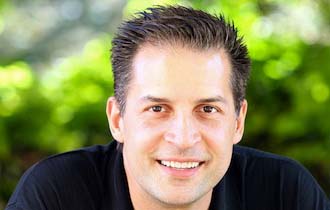 I've talked briefly to David Perry of Earthworm Jim fame (and SO much more!) about a recent off-the-cuff comment from an interview that led us to assume that he may have been working on a Konix game - he had this to say about it:
"I never did make a game for the Konix. I did attend their developer event in the UK when they showed everything working, and it was all pretty amazing for its time. I WOULD have ended up working on it at some point. I absolutely loved the controller idea as I love flying flight simulators, driving games etc.
At some point I bought a joystick that was a carbon copy of the Konix system, so to be clear it wasn't a console, just a controller and it's up in my garage.
Hope that helps clear up the mystery?"
It's a shame that there's no previously unknown secret Perry classic to burst onto the scene, but it's still interesting that there could have been! Can you imagine what he'd have come up with for the machine?
A new Powerchair picture
11th December, 2015: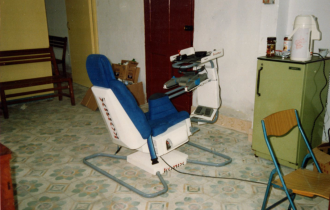 Thanks to Paul Cooper, a new picture of the Konix Powerchair in China has been found. This is previously unpublished as it's a personal photograph. The picture was taken in Fuzhou, China, in (he thinks 1991) at the Fujian Electronics & Computer Corporation office.
You can see a finished Multisystem strapped into the chair - I wonder what happened to these devices - Are they in a Chinese landfill or does someone still have them in their posession?
Some updates (finally)
25th August, 2015: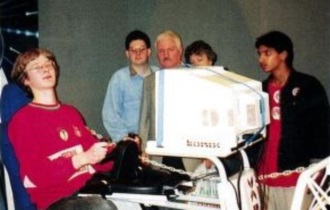 This crazy Rock and Roll life of mine leaves me little time these days to make updates to the site, but in this post - I'm back!
We have some more articles I've not seen before found by Gerald and Thunder Force in the press section (Thanks guys!)
And we have an appeal to contact another member of the Power Rider club - If you were the Power Chair Top Gun in this picture then please email me, I'd love to hear from you and add you to the Power Rider club.
Slipstream Emulator theme for Hyperspin
15th June, 2015:
Hyperspin is great system for collecting all of your Emulators and ROM sets together and reducing your TTP (Time To Play) after, of course, setting it all up. It provides a really appealing interface that works well on a regular PC or even built into an arcade PC.
A Hyperspin forum user called 'FloatingYeti' has created a theme (Also known as a Wheel in Hyperspin talk) for the Multisystem. They haven't listed all the demos emulated and available so far, so it looks a little empty, however I'll try to get around to updating the XML to include all the available code and demos the emulator can run.
Is Konix Back?
16th March, 2015: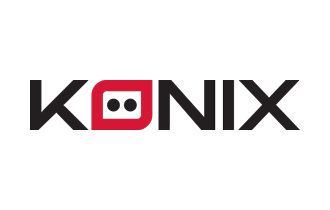 You may have stumbled upon Konix-Interactive.com. No... Konix formed by Wyn Holloway are not back.
This is a French company that has bought the name. They are in no other way associated with the Konix that created the Speedking and Navigator joysticks or indeed the Konix Multi-system.
I have no problems with Konix Interactive and wish them all the best, but don't get confused, and it's not worth getting in touch with them to see if they have Multi-system prototype units in a office cupboard - they won't have.
Older news: