Content
News
Page 5
New video of the Konix Trade show experience unearthed
16th February, 2015:
A new video featuring Konix's PR guy Michael Baxter showing off the Konix Multi-system has been unearthed by Andreas Wallstrom.
Shared with me by Frank Gasking from the great Games that weren't site - the video features the Konix segment from 6:00 to 8:04 which shows a little bit of the technicolour Attack of the Mutant Camels '89 and Starray.
Work in progress report for MSU Multi-system version of Robocod
12th February, 2015: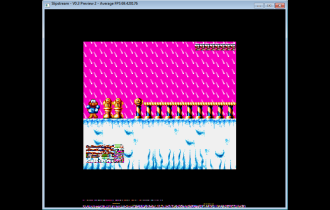 The game that started the quest to emulate the Konix Multi-system - Robocod - which was written for the later version of the Multisystem is Lee's latest project.
It may seem odd that the first game we found is one of the later ones to be emulated, but a LOT of work has been put in to emulate all the demos and games we have found since by ways of building a foundation, and as the Konix was a machine with ever changing specifications it's unsurprising that so much groundwork needed to be put in to get to this state.
The machine went from being intended to use cartridges to using floppy disks to ending up with CDROMS. It started with an 8080 processor and ended up with a 386. Memory increased along the way, and the Slipstream ASIC got up to version 4.
As always, Lee's work is very impressive, he seems to emulate systems by understanding how the technology should work and not reading each line of source code line by line to see what the original game programmer was intending to achieve. This is both impressive and probably necessary as some things we've found have only been available as a compiled game with no clue to be had about how it should run.
Head Invaders Game Emulated
12th February, 2015: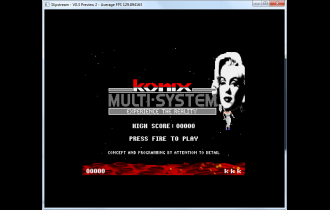 Within the collection of disks Jon Steele has recovered are some of the demos used to promote the Konix. These may have been bundled with the machine in some form if it was released, but regardless, what they did do was highlight various aspects of the console to show off its capabilities.
Head Invaders was a particularly impressive demo for me, as at that stage, digitised graphics and any kind of large sprite and sampled sound effects were technically impressive. And this game had all of them.
Lee has seemingly effortlessly managed to take the code and produce a playable version of the game. (Video to come soon).
For me, this is one of those moments where I have been able to finally experience something tangible that has been eluding me for a very long time...
Konix Last Ninja 2 Disk Contents Recovered
12th February, 2015: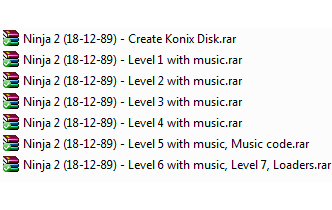 With quite some care and effort, Jon has managed to fully recover all the disks containing the Source code, images and music for the Konix port of Last Ninja 2.
With this, we can have the most complete and accurate emulation possible of what is the closest, to date, near fully complete game available for the Konix Multi-system. This is true digital preservation and it's awesome to be a witness to something like this happening.
The Last Ninja 2 Emulated!
29th January, 2015:
After an amazing amount of work and ingenuity, taking a raw low-level disk image and working out the propriety format, Lee has not only managed to read the contents of the disk, but also to update the Emulator with the required code to handle the version of the Konix prototype this game was written for.
This post explains the work involved in the preservation
Great work Lee, truly great work!
Now let the furious comparison between the Amiga, Atari ST and C64 versions begin!...
LAST NINJA 2 Konix Multisystem Progress Report
29th January, 2015: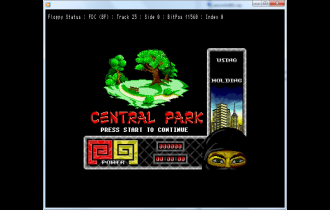 I'm very pleased to announce some fantastic progress by Lee. It wasn't a simple walk in Central Park in order to get to this stage. A lot of effort was put in to emulate the floppy disk controller to be able to read the low level image that was created of the disk.
Needless to say, it's pretty darn exciting!
We're just sharing a screen grab of a recording of the output of the emulator at the moment, there's still some work to do as this code is built against a slightly different implementation of the system than the ones we knew already and as such, at the moment without some further work, it doesn't really get any further than the loading screen and playing some pretty mangled music - but it's very promising!
LAST NINJA 2 Konix Multisystem game and source found!
17th January, 2015: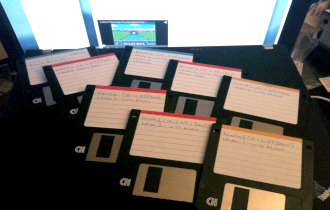 It's VERY early days yet, and there's nothing to show just yet, but one of the Developers from Attention to Detail - Jon Steele has found his archive from the development of the Konix Multisystem version of Last Ninja 2.
As it stands at the moment, we only have floppy disks - we are yet to be able to read the contents of them, so therefore we realistically only have some plastic floppy disks. Stay tuned to see if anything can be successfully read from them.
It seems to be the case that there are PC formatted disks containing the source code and possibly Konix formatted disks that would be used in the dev-kit and any prototype console that Konix may have constructed.
Needless to say this is VERY exciting news. Assuming the disks can be read, it is unlikely that the game will be available for release as System 3 still exist and would no doubt have something to say about the distribution of their product.
I anticipate (assuming everything works in our favour) that we may be in a position to record a video of the game running on the emulator - this will allow us to get a really good feel for how the Konix version compared to the rival machines in terms of Graphics and Audio capabilities. It is the case that the emulator may just work with a Konix disk image right away, but more likely, some serious development effort may need to be put in to let the emulator cope with this build of software.
And finally, regarding Audio, Jon mentioned that he believed that Dave Lowe (Uncle Art) was responsible for the Konix port's audio. Dave was responsible for the audio for quite a few Amiga and Atari ST games from the time. This is a soundtrack that I'm very interested to hear.
More updates as they happen.
A Merry Konix Christmas
23rd December, 2014:
What will Santa bring us this year? Will we get something Konix shaped under the tree?
Well, even if you don't get that Konix Multi-system and Powerchair that you've all been dreaming of, I hope each any every one of you has a great Christmas and a happy new year and lets see if next year has any Konix surprises in its sack.
More Magazine Scans
8th October, 2014:
With thanks to Gerald Müller-Bruhnke, we have some French magazine scans to share, this time including some interviews with Jeff Minter asking him why the Konix is such a great machine.
Also included are some screen-shots of AOTMC'89 that I haven't seen before in the English press - this time showing what I believe is a futuristic apocalypse level.
The photos included in the article show a Konix development kit in another form than the one I am custodian of (I suspect it's a later 8086 version with more memory). Jeff's devkit had a floppy drive built in, and no-doubt a different revision of motherboard.
Read them here
What do YOU know?
21st January, 2014: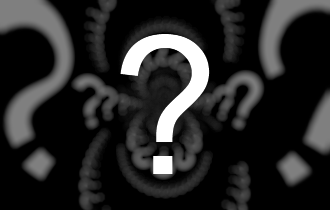 This website needs your help!
There is still a lot of information out there, there are possibly still copies of incomplete games and source code, and of course - somewhere there are real prototype Konix Multi-systems.
We need you to think hard! Do you know anyone who was involved in any stage of Konix development, or who worked in any of the games companies that were purported to have been developing? Is there a Bloke at the Pub who claims he has a Garage full of the liquidated Konix stock, documents, etc.?
Do you know anyone who worked in the Konix Factory in Wales. So far, after all these years, I have talked to just one person who worked there! There were more and some of them must be able to get in touch (or their Sons, Daughters, Brothers Sisters...).
Seriously, ANYTHING you know, think you know or have access to may help.
If you have ANY information, please email me.
Older news: