Main Content
News
Watch the Konix Emulator being developed - Live!
17th January, 2019: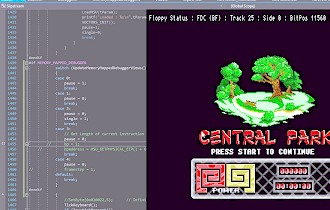 Lee is going to live-stream his emulator development on Twitch on Sat 19th at 1pm GMT.
He's re-familiarised himself with the current state of the emulator and has been working on getting the MSU revision of the Slipstream chipset running so that Robocod can play.
Here's a little teaser to get you in the mood:
The Retrosaurus Konix Multisystem Podcast
27th February, 2018: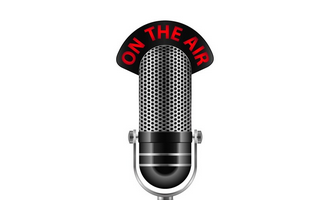 Dan and Mark, the Retrosaurs, discuss their interest in the Multisystem in this episode of their Podcast. I think they capture both the zeitgeist and continuing sense of crushing despair at the failure of this machine very well.
Although not very much has happened regarding the Multisystem in the 2 years since I last posted, it's clear this machine grabs you and never lets go. It's going to be hard to explain this to later generations with any credibility, and although I'm using emotive language with my tongue firmly in my cheek to write this post, it's true that it was important to young gamers then, and that void was never really filled.
While I'm here - it's a good opportunity to say that I'm still alive (yay!) and that I'm still open to contributions of news, information and leads relating to the Multisystem. However - as it stands, I do think I've exhausted every possible line of investigation and talked to as many people as I can to fill these pages. It's probably unlikely that there's much more to be found - but never say never eh?
If there are any more developments of any kind - rest assured, you'll see them here.
New Interview: Kevin Ayre formerly of O.D.E.
28th January, 2016: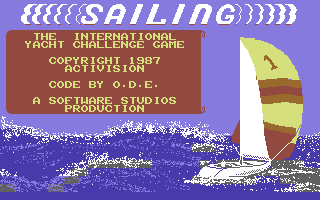 In this new interview I talk to Kevin Ayre a programmer who was tasked with porting the ODE sailing game to the Konix Multi-system. Read it here
In the interview he shares his memories of the Konix dev-kit, the excitement around the machine and his experience as a young programmer straight out of university mixing with the great names of games programming at the time.
David Perry and Konix? (Unfortunately not...)
28th January, 2016: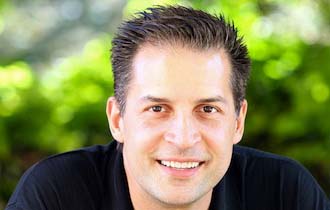 I've talked briefly to David Perry of Earthworm Jim fame (and SO much more!) about a recent off-the-cuff comment from an interview that led us to assume that he may have been working on a Konix game - he had this to say about it:
"I never did make a game for the Konix. I did attend their developer event in the UK when they showed everything working, and it was all pretty amazing for its time. I WOULD have ended up working on it at some point. I absolutely loved the controller idea as I love flying flight simulators, driving games etc.
At some point I bought a joystick that was a carbon copy of the Konix system, so to be clear it wasn't a console, just a controller and it's up in my garage.
Hope that helps clear up the mystery?"
It's a shame that there's no previously unknown secret Perry classic to burst onto the scene, but it's still interesting that there could have been! Can you imagine what he'd have come up with for the machine?
A new Powerchair picture
11th December, 2015: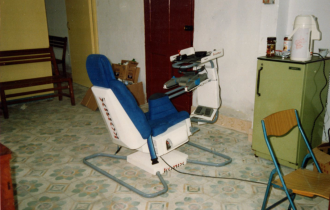 Thanks to Paul Cooper, a new picture of the Konix Powerchair in China has been found. This is previously unpublished as it's a personal photograph. The picture was taken in Fuzhou, China, in (he thinks 1991) at the Fujian Electronics & Computer Corporation office.
You can see a finished Multisystem strapped into the chair - I wonder what happened to these devices - Are they in a Chinese landfill or does someone still have them in their posession?
Some updates (finally)
25th August, 2015: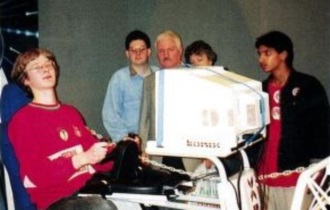 This crazy Rock and Roll life of mine leaves me little time these days to make updates to the site, but in this post - I'm back!
We have some more articles I've not seen before found by Gerald and Thunder Force in the press section (Thanks guys!)
And we have an appeal to contact another member of the Power Rider club - If you were the Power Chair Top Gun in this picture then please email me, I'd love to hear from you and add you to the Power Rider club.
Slipstream Emulator theme for Hyperspin
15th June, 2015:
Hyperspin is great system for collecting all of your Emulators and ROM sets together and reducing your TTP (Time To Play) after, of course, setting it all up. It provides a really appealing interface that works well on a regular PC or even built into an arcade PC.
A Hyperspin forum user called 'FloatingYeti' has created a theme (Also known as a Wheel in Hyperspin talk) for the Multisystem. They haven't listed all the demos emulated and available so far, so it looks a little empty, however I'll try to get around to updating the XML to include all the available code and demos the emulator can run.
Is Konix Back?
16th March, 2015: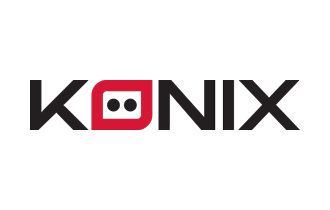 You may have stumbled upon Konix-Interactive.com. No... Konix formed by Wyn Holloway are not back.
This is a French company that has bought the name. They are in no other way associated with the Konix that created the Speedking and Navigator joysticks or indeed the Konix Multi-system.
I have no problems with Konix Interactive and wish them all the best, but don't get confused, and it's not worth getting in touch with them to see if they have Multi-system prototype units in a office cupboard - they won't have.
New video of the Konix Trade show experience unearthed
16th February, 2015:
A new video featuring Konix's PR guy Michael Baxter showing off the Konix Multi-system has been unearthed by Andreas Wallstrom.
Shared with me by Frank Gasking from the great Games that weren't site - the video features the Konix segment from 6:00 to 8:04 which shows a little bit of the technicolour Attack of the Mutant Camels '89 and Starray.
Work in progress report for MSU Multi-system version of Robocod
12th February, 2015: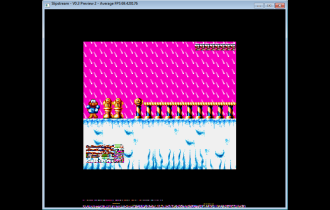 The game that started the quest to emulate the Konix Multi-system - Robocod - which was written for the later version of the Multisystem is Lee's latest project.
It may seem odd that the first game we found is one of the later ones to be emulated, but a LOT of work has been put in to emulate all the demos and games we have found since by ways of building a foundation, and as the Konix was a machine with ever changing specifications it's unsurprising that so much groundwork needed to be put in to get to this state.
The machine went from being intended to use cartridges to using floppy disks to ending up with CDROMS. It started with an 8080 processor and ended up with a 386. Memory increased along the way, and the Slipstream ASIC got up to version 4.
As always, Lee's work is very impressive, he seems to emulate systems by understanding how the technology should work and not reading each line of source code line by line to see what the original game programmer was intending to achieve. This is both impressive and probably necessary as some things we've found have only been available as a compiled game with no clue to be had about how it should run.
Head Invaders Game Emulated
12th February, 2015: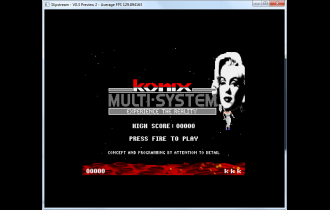 Within the collection of disks Jon Steele has recovered are some of the demos used to promote the Konix. These may have been bundled with the machine in some form if it was released, but regardless, what they did do was highlight various aspects of the console to show off its capabilities.
Head Invaders was a particularly impressive demo for me as at that stage, digitised graphics, any kind of large sprite and sampled sound effects were still impressive. And this game had all of them.
Lee has seemingly effortlessly managed to take the code and produce a playable version of the game. (Video to come soon).
For me, this is one of those moments where I have been able to finally experience something tangible that has been eluding me for a very long time...
Konix Last Ninja 2 Disk Contents Recovered
12th February, 2015: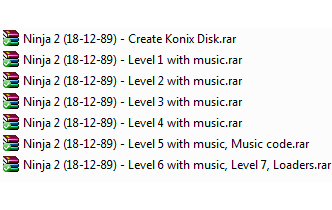 With quite some care and effort, Jon has managed to fully recover all the disks containing the Source code, images and music for the Konix port of Last Ninja 2.
With this, we can have the most complete and accurate emulation possible of what is the closest, to date, near fully complete game available for the Konix Multi-system. This is true digital preservation and it's awesome to be a witness to something like this happening.
The Last Ninja Lives!
29th January, 2015:
After an amazing amount of work and ingenuity, taking a raw low-level disk image and working out the propriety format, Lee has not only managed to read the contents of the disk, but also to update the Emulator with the required code to handle the version of the Konix prototype this game was written for.
This post explains the work involved in the preservation
Great work Lee, truly great work!
Now let the furious comparison between the Amiga, Atari ST and C64 versions begin!...
LAST NINJA 2 Konix Multisystem Progress Report
29th January, 2015: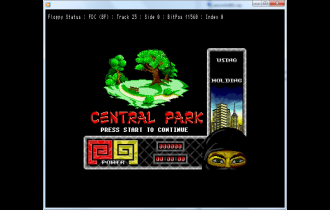 I'm very pleased to announce some fantastic progress by Lee. It wasn't a simple walk in Central Park in order to get to this stage. A lot of effort was put in to emulate the floppy disk controller to be able to read the low level image that was created of the disk.
Needless to say, it's pretty darn exciting!
We're just sharing a screen grab of a recording of the output of the emulator at the moment, there's still some work to do as this code is built against a slightly different implementation of the system than the ones we knew already and as such, at the moment without some further work, it doesn't really get any further than the loading screen and playing some pretty mangled music - but it's very promising!
LAST NINJA 2 Konix Multisystem game and source found
17th January, 2015: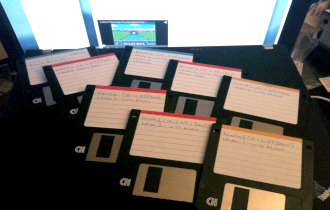 It's VERY early days yet, and there's nothing to show just yet, but one of the Developers from Attention to Detail - Jon Steele has found his archive from the development of the Konix Multisystem version of Last Ninja 2.
As it stands at the moment, we only have floppy disks - we are yet to be able to read the contents of them, so therefore we realistically only have some plastic floppy disks. Stay tuned to see if anything can be successfully read from them.
It seems to be the case that there are PC formatted disks containing the source code and possibly Konix formatted disks that would be used in the dev-kit and any prototype console that Konix may have constructed.
Needless to say this is VERY exciting news. Assuming the disks can be read, it is unlikely that the game will be available for release as System 3 still exist and would no doubt have something to say about the distribution of their product.
I anticipate (assuming everything works in our favour) that we may be in a position to record a video of the game running on the emulator - this will allow us to get a really good feel for how the Konix version compared to the rival machines in terms of Graphics and Audio capabilities. It is the case that the emulator may just work with a Konix disk image right away, but more likely, some serious development effort may need to be put in to let the emulator cope with this build of software.
And finally, regarding Audio, Jon mentioned that he believed that
Dave Lowe
(Uncle Art) was responsible for the Konix port's audio. Dave was responsible for the audio for quite a few Amiga and Atari ST games from the time. This is a soundtrack that I'm very interested to hear.
More updates as they happen.
A Merry Konix Christmas
23rd December, 2014:
What will Santa bring us this year? Will we get something Konix shaped under the tree?
Well, even if you don't get that Konix Multi-system and Powerchair that you've all been dreaming of, I hope each any every one of you has a great Christmas and a happy new year and lets see if next year has any Konix surprises in its sack.
More Magazine Scans
8th October, 2014:
With thanks to Gerald Müller-Bruhnke, we have some French magazine scans to share, this time including some interviews with Jeff Minter asking him why the Konix is such a great machine.
Also included are some screen-shots of AOTMC'89 that I haven't seen before in the English press - this time showing what I believe is a futuristic apocalypse level.
The photos included in the article show a Konix development kit in another form than the one I am custodian of (I suspect it's a later 8086 version with more memory). Jeff's devkit had a floppy drive built in, and no-doubt a different revision of motherboard.
Read them here
What do YOU know?
21st January, 2014: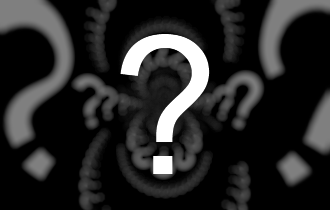 This website needs your help!
There is still a lot of information out there, there are possibly still copies of incomplete games and source code, and of course - somewhere there are real prototype Konix Multi-systems.
We need you to think hard! Do you know anyone who was involved in any stage of Konix development, or who worked in any of the games companies that were purported to have been developing? Is there a Bloke at the Pub who claims he has a Garage full of the liquidated Konix stock, documents, etc.?
Do you know anyone who worked in the Konix Factory in Wales. So far, after all these years, I have talked to just one person who worked there! There were more and some of them must be able to get in touch (or their Sons, Daughters, Brothers Sisters...).
Seriously, ANYTHING you know, think you know or have access to may help.
If you have ANY information, please
email me
.
Great progress made on Flare One era demos
12th January, 2014:
SavourySnaX has improved the Flare One Blitter performance and it seems he has come very close to decoding at least some of its mysteries.
As you can see from these work-in-progress videos of the Flare One era "3-modes" (AKA Transformers) demo, he has the basic functions of the demo working well and has only to work out some glitches.
This build has seen the Flare One Blitter implementation teased away from the code for the latter implementation of the Konix Multisystem version of the Blitter.
It's great to see this improvement, and as always, well done SavourySnaX!
It is pretty funny that the demo that was used to advertise the Konix Multisystem was written for earlier hardware.
Flare One Anyone?
5th January, 2014: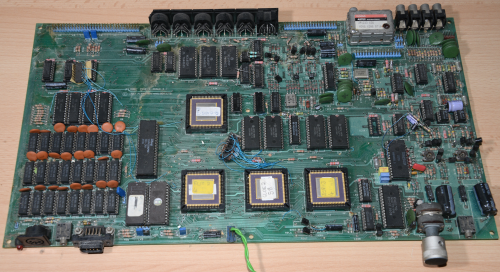 You never owned this machine, You have never used any of it's software and You have never seen it in real life (unless you're one of just a handful of people), but if you are here you will probably have heard of this machine that went on to be the Konix Multisystem.
Thanks to a HUGE amount of luck, SavourySnaX has been loaned the only existing prototype Flare One Computer and has managed to read the BIOS EPROMS. Thankfully, despite one of the EPROMS not being protected against UV light for all of these years (UV light is used to ERASE the contents of the ROMs!), the contents were still, somehow in-tact and this means that the code has been preserved. The Slipstream emulator has now been updated to include the additional code to allow the system to use it's CPM 2.2 OS and preliminary Floppy Drive support has been added to load programs.
This is a very important development - and with thanks to John Mathieson of Flare, the emulator development was furthered by the provision of some useful archived code which helped improve the accuracy of the emulation and provide some missing information.
It's not ready for public release quite yet, but it's very promising and may (fingers crossed) lead to some further understanding and improvements of the early Flare One Chipset, which in turn may help improve Konix emulation.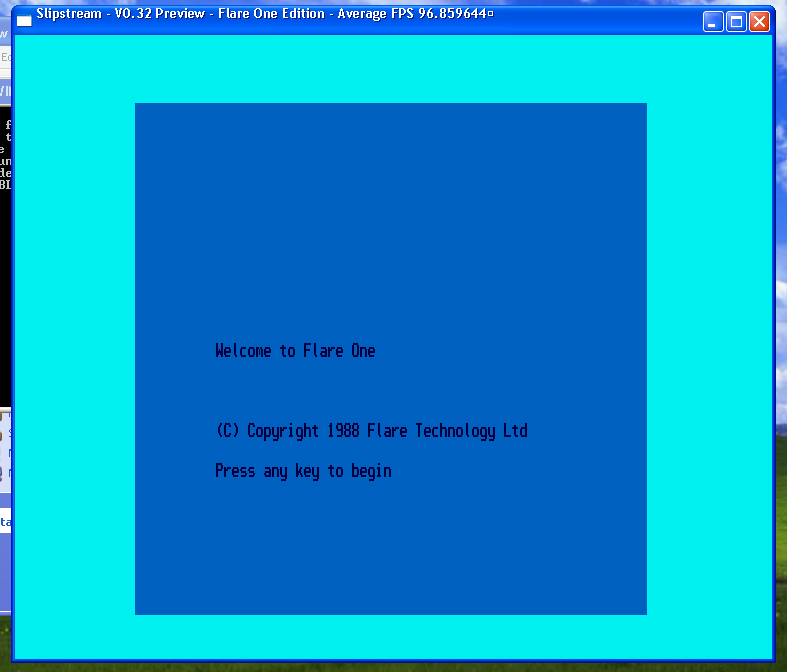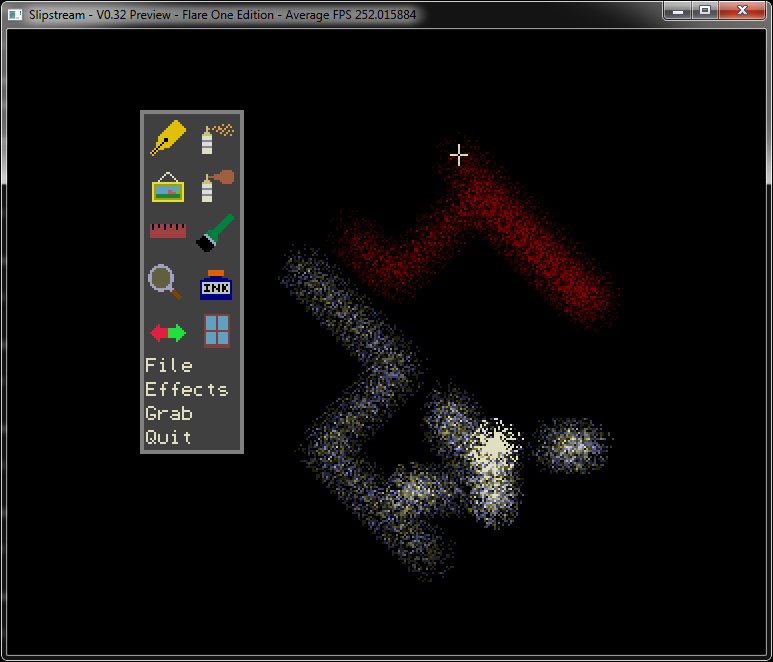 MSC Controller Disc and "Game" found
15th December, 2013: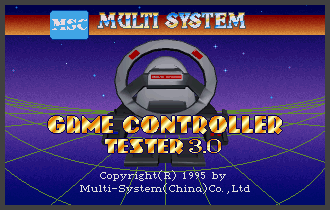 I have found the elusive disk that was bundled with the MSC Game Controller which was based on the Konix Multisystem. Now you can enjoy the simplistic game that was created by the Chinese programmers at MSC. It appears to be modelled on Lotus Turbo Esprit or games of that style.
The disk contains the Game – Race Car and a setup tool for configuring the controller. From what I see, there weren't specific drivers, or maybe they came on a separate disk? However, you can still play this game in DosBox using the PC Keyboard if you can't connect the controller.
Download the zipped contents of the disk
– I'm distributing it here as it was free when you bought the controller – therefore, as there are so many disk-less controllers out there, now you can finally try the game.
It's important to add that this IS NOT a Konix Multisystem game, and there is no proof that it was even intended for the Multisystem and later ported to the PC.
More Magazine Scans Added
8th May, 2013: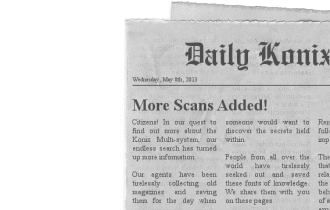 With thanks to the folks (including The Laird and Michi) on the
Retro Video Gamer
and
Kultboy
forums, we have added to the already quite well stocked scans section of the website (confusingly called
The Press
). This naming makes perfect sense to me however no-one else seems to think the same way I do...
Konix on the Rocks?
16th April, 2013: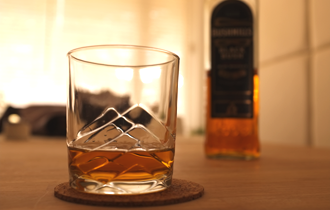 While trawling for some information, I discovered that Konix was a registered trademark of the company "Betterneat" operating from EXACTLY the same address as Konix was registered at.
On another recent trawl, I've discovered that
Future Publishing
is listed as a Creditor of Betterneat. Maybe it's no surprise that Future Publishing's ACE magazine had such an interest in Konix and the Multi-system? The magazine seemed to be championing the machine so much that it looks as if Future had a vested interest... This of course only means that Future claim that Betterneat owed them money, but why would a publisher be owed money by a manufacturer unless Future had invested in Betterneat? This is all, of course, an act of assumption.
As to the origin of the name Betterneat - one can only assume it refers to Whiskey which arguably is better served neat.
Betterneat had also registered a variation of it's KONIX name as KONIK.
References:

London Gazette Betterneat insolvency notice
Konik trademark
Konix trademark
A mini Konix Mystery
9th April, 2013: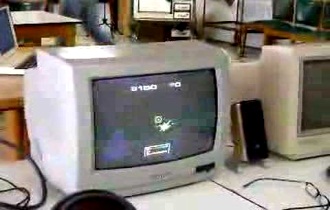 In my trawl through the internet I have discovered this image that comes up when you search for Konix.
It looks like it could be an early image from a Konix game with the merest hint of a Multi-system wheel in the bottom left corner? - however the website that contained it had NO reference to what it was and where it came from.
Does anyone have any idea what it is? Is it a work-in-progress Konix game?
If you have any information, please
email me
.
*UPDATE* Mystery solved - thanks to a kind soul (The Laird) from the
Retro Video Gamer
Forum, apparently it's Missile Command 3D on a Jaguar VR system! (not a Konix Multi-system)
Konix Pilgrimage
13th March, 2013: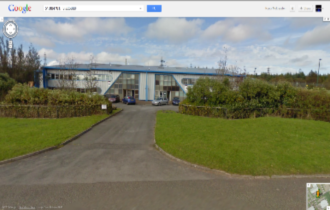 I'm toying with the idea of going on a
Konix Pilgrimage
. Yes, I know it's Geeky!...
It would however be a nice road trip to sunny Wales to get a sense for the hills and valleys that gave birth to the idea of the Konix Multi-system.
And if you follow the link above, you too could go!
Waiting...
12th March, 2013: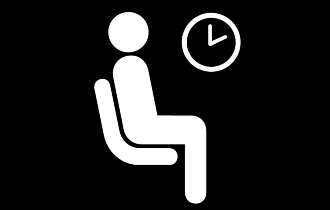 There are three potentially very exciting developments that I'm waiting on. One that may lead to a huge haul of Konix items and information being brought back into daylight, another that may lead to more information about post Konix MSU games and developments and another lead that may have a Power Chair that could be dusted off and shared with the world.
However all of this is could, may , might, possibly and it's all taking a painstakingly long time to come to anything. Rest assured, there is a lot of stuff happening in the background - one day it may all come to light.
More Konix documents found and available to download
28th February, 2013: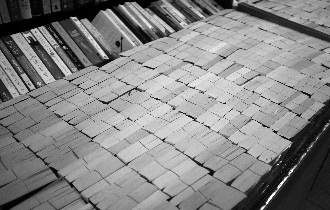 With thanks to John Matheison (via Lee Hammerton) we now have 3 more revisions of the Konix Slipstream reference guide - including one from the last possible SS4 386sx CDROM based evolution.
And, with thanks to Jason Daniels of Pagoda Software, We also have a beta copy of the PDS development kit's User Manual - guiding those programmers in how to use their shiny new Konix Dev-kits to write games for the wonder console.
Visit the
(downloads)
section to find them.
Work in progress on emulating the demo used in the Konix Promo Video
29th January, 2013:
As you can see from this carefully chosen image - SavourySnax has been busy over the weekend working on emulating the 3 modes transforming demo (Transformers for want of a better name).
He has managed to get it in a state where it mostly runs, but has a few control issues and some drawing glitches (hence me taking a snapshot when it wasn't glitching!).
Hopefully he'll get to the bottom of the problems and we can all finally play another Konix game after all these years when he feels it it's time to release the next version of the Emulator.
When I say "Game" I mean "interactive demo" ;).
Another Konix Demo Emulated!
23rd January, 2013:
Lee has been busy working on a demo we found. This is an early one based on hardware closer to the Flare One (Early version of the single ASIC and Z80 CPU). I'm excited to see our first 3D demo running.
The slow-down here is mostly because of the Fraps video capture adversely influencing the performance of the emulator.
The wire frames spin quicker normally.
This ROM and emulator are still work in progress so aren't released at the moment, so for the meantime, enjoy the video!
Flare One Prototype Found!
21st January, 2013: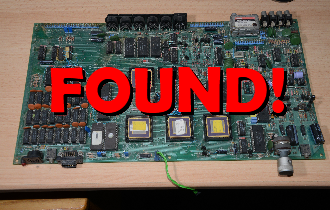 After the appeal went out for help in trying to emulate the Flare One better, one of the creators of the Flare One: Martin Brennan came forward with a very generous offer of the loan of the prototype PCB that had been in storage. It's unclear if this can be made to work, and if the BIOS on the EPROMs is readable however we're sure going to try our best.
It is very relieving to know that this piece of history still exists and that it won't now be cast into the landfill of broken electric dreams.
Wanted: Flare One Prototype (or BIOS)
16th January, 2013: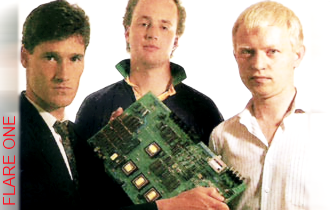 Just like the one in this photo of Flare Technology and the Flare One PCB!
In his mission to fully emulate the various revisions of the Slipstream chipset, Lee has come across various challenges.
It would help him greatly if there were a copy of the BIOS or enough technical information to fill in the blanks that can be derived from having access to a Flare One Prototype.
From what I understand there are likely to be only two people in the world who might have one (Martin Brennan and John Mathieson), but if they don't have it, who knows who they may have passed it onto? So, do you or do you know anyone who knows where the Flare One prototype might be?
As usual, If you have any information, please
email me
.
Progress being made emulating early Konix (Flare One Z80 era)
16th January, 2013: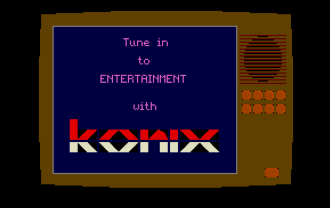 We've uncovered two demos for the Flare One version of the Konix Multi-system. Based on a Z80 CPU and with an ASIC much closer to what the Flare One must have been like (while it was still called the Konix Arcade System). The code has required Lee to jump through more hoops to emulate the one already complied ROM. He has also had to build the other ROM from the source code using a variety of specially hacked and modified tools.
There are two ROMS, one an animated TV which shows a bouncing flickering Konix logo with interference lines which gradually comes good and reveals the 'Tune in to Entertainment with Konix' message. This is presumably meant as an attract sequence for a trade show or something.
This is the first time I've seen this demo – so for me it's very exciting!
The other demo is a colour palette display showing to the programmers that their system is working (visually at least). This second demo is not exciting, but it's real Konix Z80 code running on the emulator - so that can only be good!
These ROMS and the updated emulator are still Work In Progress so they are not available just yet.
Konix Source Code for AMC98 released
3rd January, 2013: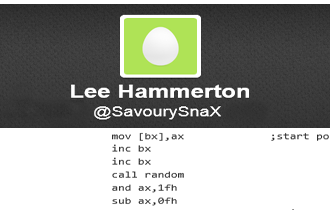 Today the Source Code and a custom Assembler for Jeff Minter's Attack of the Mutant Camels 1989 written for the Konix Multi-system has been released.
This means that if you have the skills, you can modify the code and build a ROM that will work in the recently released Emulator. It would be great to see the game developed further!
You can gain access to it on GitHub by visiting
SavourySnaX's Twitter account
And in related news: SavourySnaX the programmer of the Slipstream Emulator is now on Twitter ;)
A Dongle, a Dongle! My kingdom for a Dongle
18th December, 2012: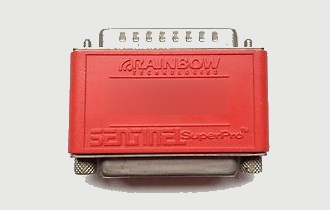 After quite some investigation and experimentation, I've realised the PDS software for the Konix Dev Kit is unfortunately Dongle Protected. This may have been obvious to some, but I never used this system when it was released, and I don't have a manual.
So... I'm on the lookout now for a Dongle that enables the PDS software to run. Until then we won't see any life from the Konix Dev-kit as it won't run software on it's own.
If anyone knows more details about PDS dev kits and where I might find a dongle (or how to build on if it's quite simple) then please get in touch!
Konix Multi-system Emulator Released
9th December, 2012: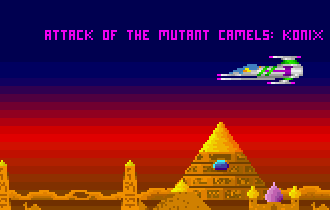 I am very excited to share the news that the first releasable build of the Konix Multi-system Emulator written by a programmer called Savoury SnaX has been released and is available by
clicking here
.
What's an emulator without out something to run on it? Well, Thanks to an amazing stroke of luck and the blessing of it's author, Jeff Minter, we are able to include an early (but playable) version of Attack of the Mutant Camels 1989 for the Konix Multi-system. Also included in the zip files are a few test programs we also stumbled over, not as exciting as AMC'89, but still interesting.

Konix ROMs (including Attack of the Mutant Camels '89)
Finally, some example programs from the MSU Robocod era are also included. Check the README files in the Zips for instructions.
MSU ROMs
And you will need OPEN AL to hear the audio -
download the installer here
. Have Fun!
Attack of the Mutant Camels 1989 Found and Emulated!
18th November, 2012:
After all these years, and with the kind permission of it's creator, Attack of the Mutant Camels 1989 for the unreleased Konix Multi-system has been found AND emulated.
The Emulator programmer has produced this video of the emulation running on his computer. Shortly, once he is completely happy with the quality of his emulation, he will release the Emulator and along with Jeff's permission we will be able to have a copy of the game and play it ourselves.
This is astounding and is a very significant development. I am, needless to say thrilled!
Featured in Retro Gamer!
27th October, 2012: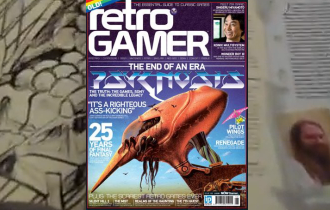 In the pages of Retro Gamer issue 108
.
It's been a long road, there have been many developments in the last couple of years, and the events of the last few months have only helped heighten the status of the project.
This article is a nice way for me to take a break for a moment with a cup of tea to look back at the seemingly never ending quest to play a Konix Multi-system Game and where I started and where we are now.
Thanks to all who made it happen, it was a thrill being involved and I highly recommend you go and buy a copy today!
Konix Power Chair Found!
2nd October, 2012:
There had to be one.

After all this time I can finally bring news of the existence of an actual Konix Power Chair.
I have been contacted by someone who wishes to remain anonymous who has in his possession a real Konix Multi-system Power Chair. I have seen a picture that proves this is the real deal.
Read more here
Talking to an Argonaut
21st September, 2012: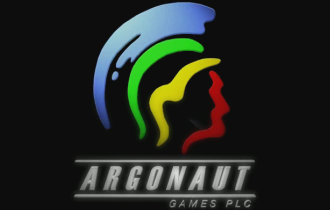 Chris Walsh a former Argonaut programmer has kindly dredged his memory and recalled a few snippets about working on the Konix exclusive game
Bikers
.
I also probed his memory for traces of
Starglider information
whilst I had his attention.
Sharing resources with the Video Game Console Library
20th September, 2012: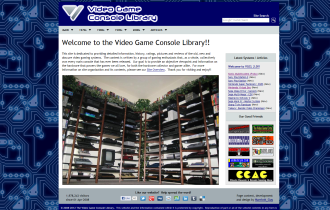 The very excellent
VGCL
is hosting a
feature
about the Konix Multi-system to make their archive of interesting machines more complete. If you've read everything on this site, then you won't learn anything new about the Multi-system, but I do thoroughly recommend visiting their website as it has a massive amount of very interesting material about other interesting and obscure machines, one of which I've made reference to in one of my pages.
You won't be disappointed, and it was a pleasure to work with '
Marriot Guy
' and I'll be reading his site to make sure I fill in the gaps in my knowledge of other gaming systems.
Rotox Information Added
6th August, 2012: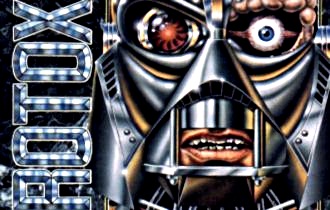 I've just spoken with Nick Speakman formerly of Binary Designs and now
Matrix Software
. Nick has filled in some information regarding the nature of the Multi-system port of Rotox.
Follow this link
to the Rotox page for the update.
Power Rider Revealed!
20th July, 2012: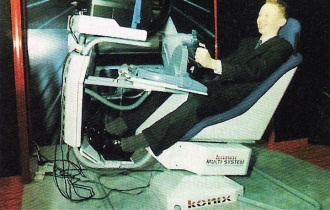 Matt Bignell is the young man seen commanding the Power Chair in this picture, he has shared his experience with us about how he came to be photographed and how he became a member of the exclusive "Power Riders" club (at least that's what I'm calling it!).
Read his account here
Where was Kickstarter 20 years ago?
11th July, 2012: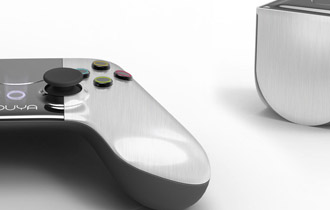 Although this isn't a piece of Konix news, I feel that it's so important a milestone in the games industry that it's worthy of comment. The proposed Ouya Android based Games Console has been successfully funded through Kickstarter.
Look back 20 years and imagine the significance of having a scheme where people could have helped fund the Konix Multi-system - it's truly staggering. As a games player, although the concept of this machine leaves me cold, I am interested to see what sort of impact this machine has going up against the establishment. Read more about the Ouya at the project's
Kickstarter page
.
*Update*
Wow - 9 million dollars. Just stop for two seconds and think... 9 million dollars! This is for a device that doesn't use new technology (it uses proven tech.), it has no fancy gimmicks, It's games are the ones you already have on your Android phone. It uses the shareware model of getting a level for free and paying for the rest - just like 20 years ago...
All it really offers is ownership. Complete freedom to modify add subtract and tailor this device to your own wishes, not unlike a PC - however these days someone else works out all the hard bits for you and you don't have to do it yourself. Don't get me wrong - I'm not critical, I've backed it and it's nice that there is a machine where I can freely tinker unlike having to feel like a dirty pirate for wanting to free my Xbox 1 of it's region restrictions or to run XBMC for example.
Now - back to the point - where's the Kickstarter for a Multi-system + Power Chair revival... Wyn are you reading this?
MSU Updates
14th June, 2012: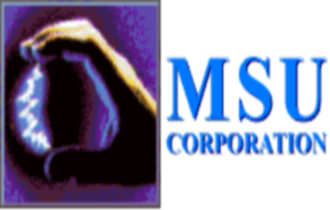 I've been lucky enough to talk with some more guys who worked at
MSU
. A
much
fuller picture of the post Konix development of the Multi-system has come out.
Also, I feel I can tell a much franker more and accurate story of how life was at
MSU
.
Read the fascinating continuation of the Konix story
here
.
Did you, or someone you know, work at Konix?
25th May, 2012: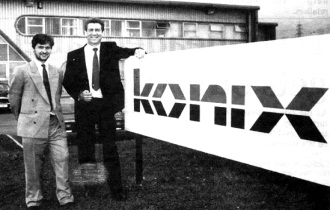 I'm looking to talk to anyone who did or who knows someone who worked here.
I've talked to most of the bosses (except for Robert Kent - where are you Robert?), but now I want to talk to the people who worked on the production line, the packaging area - anywhere.
I want to hear your stories of the mood in the factory building up to the production of the Multi-system. Please
email me
with whatever information you have.
Wanted! Emulator Programmers
7th May, 2012: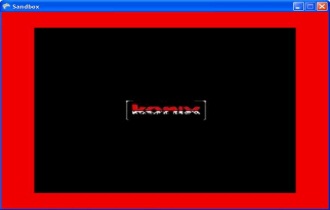 If you're a programmer who works for a living and programs things like Emulators for fun, you're probably aware that taking on a project like this is prone to "real life" getting in the way. Unfortunately, that's what's happened to two programmers who were thinking of working on a Konix emulator.
If I have any say in it, I think it would be better if it's designed to be as portable as possible to start with.
If you'd like to take on the task and are happy for it to be open source (so that other people can pick it up if it has to be put on hold) then please
email me
.
Konix Multi-system PCB
4th May, 2012: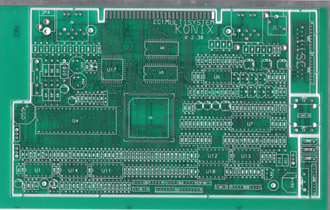 This is an actual PCB that would have been used in a production Konix Multi-system. Of course, it's unpopulated. Given time, I may be able to track down a circuit diagram and then source the components needed to populate it. For the meantime, it's actually pretty cool and very useful that it is unpopulated, as it makes it much easier to make a copy of the PCB prior to experimentation (if any).
The photo (created using my Scanner for highest resolution and best degree of accuracy) is very large (around 9MB) so be patient when clicking the links for a larger version!. This is the real deal - it fits like a glove in the production plastic case I have which I have been kindly given and will get photographed very soon.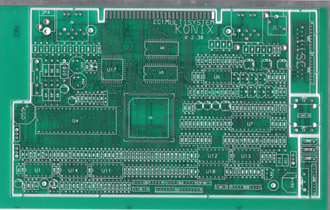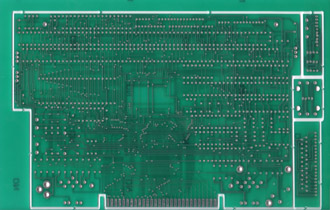 Spring Clean
24th April, 2012: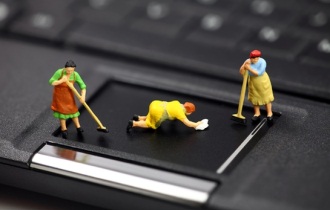 The Eagle-eyed amongst you may notice subtle changes - I'm finally getting around to proof reading and tweaking various things on the site.
There's a lot of info to come as a result of Brian and Chris contributing to the website (thanks once again guys!). Now I have to get around to writing it all up and taking photos. Before that though, I'm making sure the rest of the house is in order a little and nicely spring cleaned in preparation.
Forum Removed
23rd April, 2012: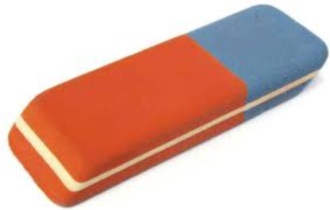 It wasn't really worth the effort of keeping the spammers away (there were a LOT!), so it's gone. However please do contact me if you have news, tips or info that isn't mentioned in these pages.
Thanks to those who did register (especially Chris!), please keep coming back to the normal website for updates.
The New Zealand Story
24th April, 2012: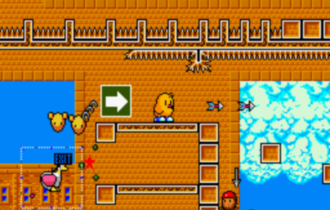 After talking with Paul Hughes recently, it was revealed that the Konix Devkit that Ocean software had was being tested with a port of The New Zealand Story.
This is the first time I heard of this particular game being run on the box (in any form). More details in the
games
section of the website.
Note: This isn't a screen shot from the Konix version - it's purely for illustrative purposes!
Attempting to revive the dev-kit
16th April, 2012: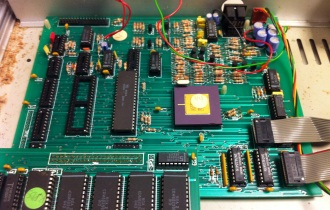 Since I have very kindly been made the custodian of the only know surviving Konix Multi-system dev-kit, I have been attempting to gather everything required to get the machine safely running again. In its default state when not connected to a PC, it doesn't do anything. It is my challenge to try to build an interface and send code to the Konix which it then runs.
As it used parallel data transfer from a bespoke (copy protected) development package running on the PC, I have several hurdles to overcome. I'll stick at it though, as I'm very keen to try to get something running on the machine.
I'll keep you up to date as soon as things happen, there won't be a specific progress blog, but there will be occasional updates. Follow my progress at the
dev-kit page
.
Devkit Found!
12th September, 2011: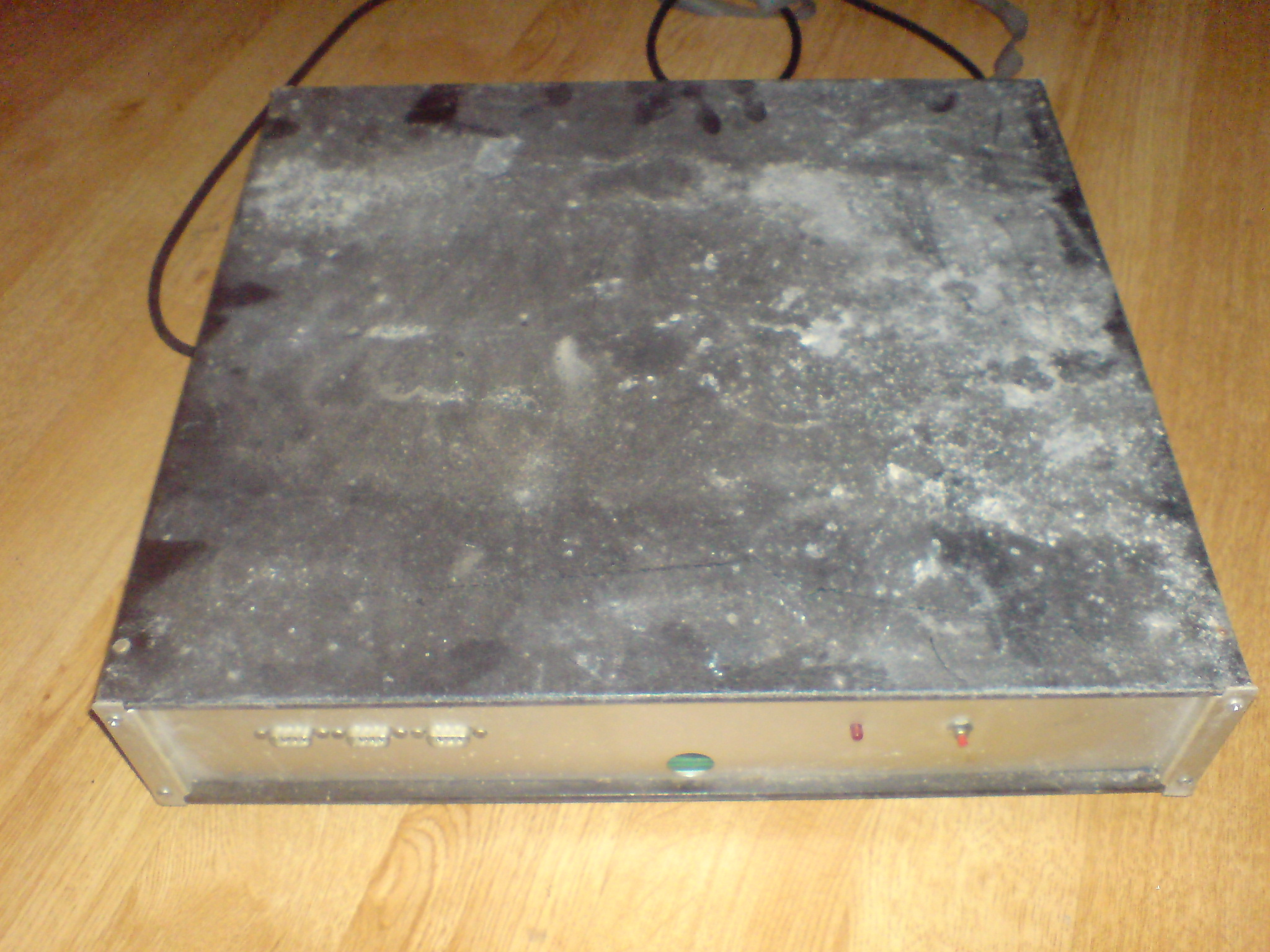 EXCITING NEWS!!!!!
A Konix Multi-System dev-kit has been found!

One of the original programmers has found the devkit after thinking it was long lost. What does this mean for us? If he turns it on, one day we may see the closest thing to a working Konix Multi-System. Hopefully he will be kind enough to send pictures of the inside of the unit too!




Konix Game found!
21st September, 2011: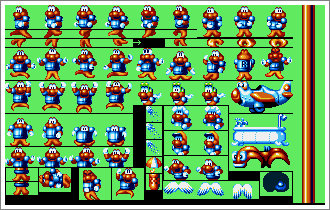 I have managed to talk to a developer who was involved in porting the game Robocod 2 to the Konix Multi-system. Somehow - miraculously, he still had the source code for the combined PC / Konix Multi-system port which also includes a compiled binary Konix image - the combination of the two is incredibly exciting - we now have everything required to emulate at least one game. If anyone finds any more games, then the emulation can improve as more is learnt about how the games were written.

Plan to win - not plan to fail
13th April, 2011: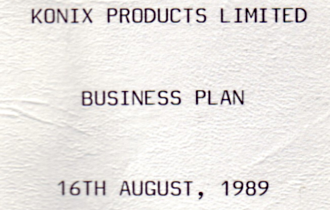 EXCLUSIVE! Download the
Konix Multi-System Business plan
document.
This recently discovered document from over 21 years ago explains the Multi-System to potential investors and why Konix thought it was such a great prospect.
Chris Green Talks!
March 13th, 2011: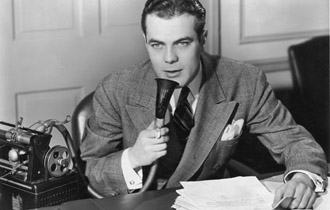 I have finally found the time to add the
interview with Chris Green
. Thanks again Chris for taking the time to answer my questions!
Another Victim - sorry, Interviewee
January 25th, 2011: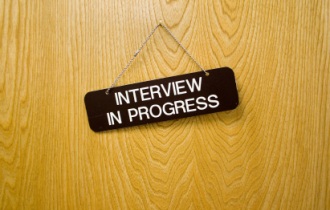 Coming soon: A new interview with Chris Green an Electronic Design Engineer who worked at Konix on the Multi-system readying it for mass production. He was deeply involved in preparing the machine and solving the design niggles of both the electronics and plastic case. The interview has been completed, I just need to reformat it before I can share it with you.
It's good to talk
December 5th, 2010: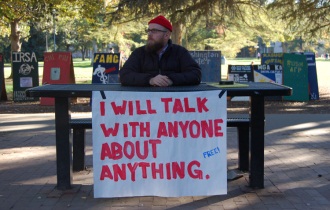 There's a lot of stuff going on at the moment, I've been talking to several ex Konix and MSU people who have a wealth of information, I hope to write it up and share it all very soon.
6502 Inside
September 20th, 2010: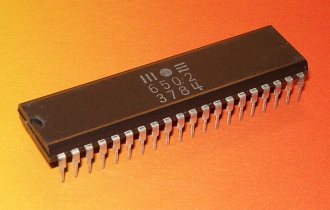 I've just found out that the Konix Power Chair used a 6502 processor! I really didn't think it was a particularly complex design. I've updated the Power Chair reference in the overview page. Thanks to Steve a former MSU employee for mentioning it.